New topics July 2019
July 26, 2019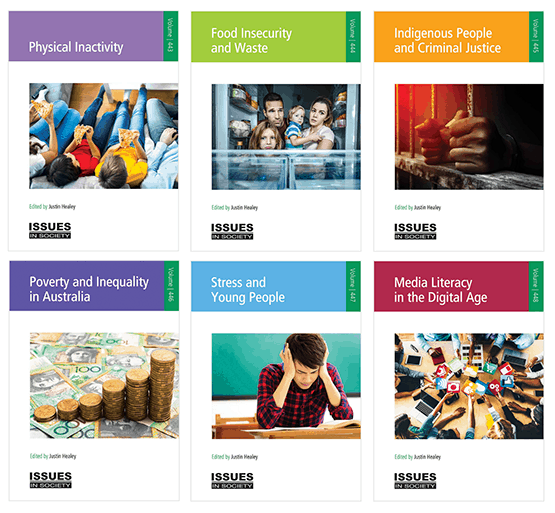 The latest July issues are out now:
What are the levels and types of activity and exercise required for optimal health at each life stage, and how can we incorporate regular activity into our daily lives?
What are the many ways we can reduce our individual food waste? How can Australia address the needs of people who are food insecure, and by the same token minimise food waste, to encourage an equitable and sustainable approach to food?
How can governments reduce incarceration and commit to working with Aboriginal and Torres Strait Islander communities to implement overdue interventions? What will it take to unlock the problems of Indigenous inequality and over-representation in the criminal justice system?
Is Australia – long seen as the egalitarian land of the fair go – now a divided nation of haves and have-nots? How do we tackle economic disadvantage and poverty, and facilitate fairness and opportunity for all?
Aimed at helping young Australians to identify and understand stress and its impacts on their mental and physical health. It features a range of tips, strategies and tools for managing and reducing stress, and includes a chapter on handling exam stress. Learn how to stress less and be at your best under pressure.
Features advice on how to access, understand, question, critically analyse and evaluate digital media. How is fake news spread, and how can you detect it? What sources should you trust, and why?
Stay up to date with the latest news & releases
Sign Up Now